boat, rv, atv, motorhome insurance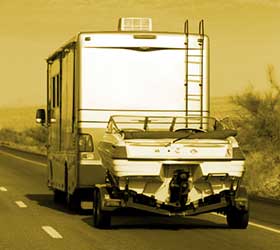 McManus Insurance & Financial is able to match a variety of specialty vehicle insurance policies with your specific needs.
In addition to automobile insurance policies, we offer motorcycle insurance; all terrain vehicle (ATV) insurance; tractor and farm equipment insurance; boat, jet ski, and personal watercraft insurance; travel trailer, motor home, and recreational vehicle insurance; as well as, insurance protection for other types of specialty motorized vehicles.
Because we are independent insurance agents, we work directly for you, not a large faceless insurance company. We have the flexibility to find the best policy for you, with the total amount of coverage you want, and the specific requirements needed to protect all of your personal or business vehicles.
We offer a wide selection of insurance products and services from several different sources, which allows us to match your individual requirements with the most practical and cost efficient solutions.
For additional information...